Architects told whether Voronezh needed iconic buildings (the so-called Bilbao Effect), which would become a point of attraction for tourists, and shared their vision of such projects at a meeting as part of the series of events "Architectural Environment". The discussion took place on Wednesday, February 13. Read this cover by RIA Voronezh about what objects the city lacks, according to experts.
What is the Bilbao effect
The meeting moderator, architect Anna Azizova-Poluektova told that the Bilbao Effect was called an architectural landmark of the city, which attracted tourists and contributed to the development of the economy. The term appeared in 1997 in the Spanish city of Bilbao, where a branch of the Guggenheim Museum of Modern Art was built. Thanks to this project, the industrial town became a center of tourism in a few years.
– The first iconic building was the Opera House in Sydney. Such objects speak about the cities themselves, they form the perception. When we see these buildings, we immediately understand what city we are in, explained Anna Azizova-Poluektova. – This trend was joined by the Russian capital when "Moscow-City" appeared there.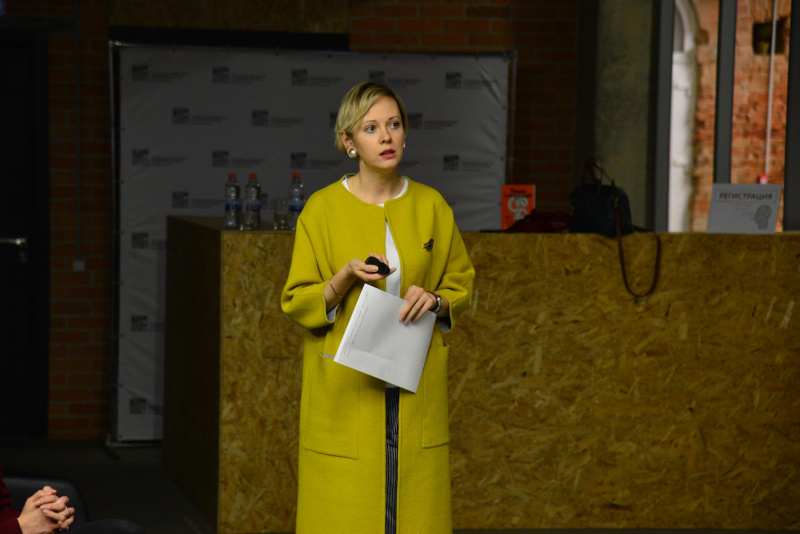 Anna Azizova-Poluektova asked Voronezh architects whether such buildings could appear here. Specialists named several options of projects that could become icons.
What did the architects suggest?
The subway.
Chairman of the Union of Builders of the Voronezh Region Vladimir Astanin noted that the effect of Bilbao might be the subway. He mentioned the subway in Moscow as an example, which is not just a transport hub, but a unique architectural object. According to Vladimir Astanin, Voronezh should follow the same path.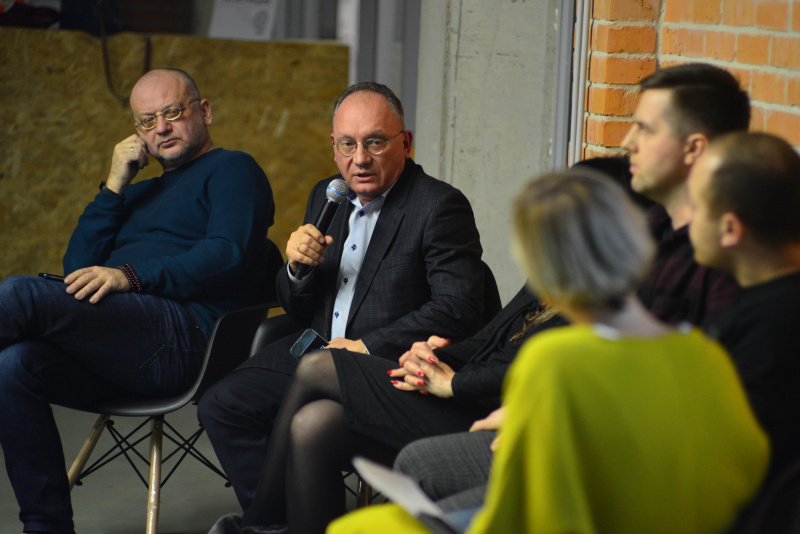 – The Moscow Metro became an architectural monument in the same century in which it was built. That's why the approach to the subway construction in our city is important. This rail transport can make Voronezh different from other cities. Of course, it will not be underground entirely. Most of it will be above ground. This will also form the image of the city. Therefore, the project should be approached not as a railroad, but as a serious architectural object. This is something that can really appear in our lifetime.
A canopy on the waterfront
Artur Artyunyan, the head of "2Portal" architectural workshop, shared the idea of creating an open space under a large canopy in Voronezh. He suggests a structure on supports made of glass or metal, which will serve as a shopping and entertainment space. There is a similar object with a mirror canopy in France with shopping rows under it.
– The canopy can be built on the waterfront. It can become a center of attraction. The canopy should interact with other architectural and cultural objects. It will be a unique environment where people can walk in any weather, for example, when it rains. We will get a transparent, air space that can be used for trade and entertainment even in winter, said the architect.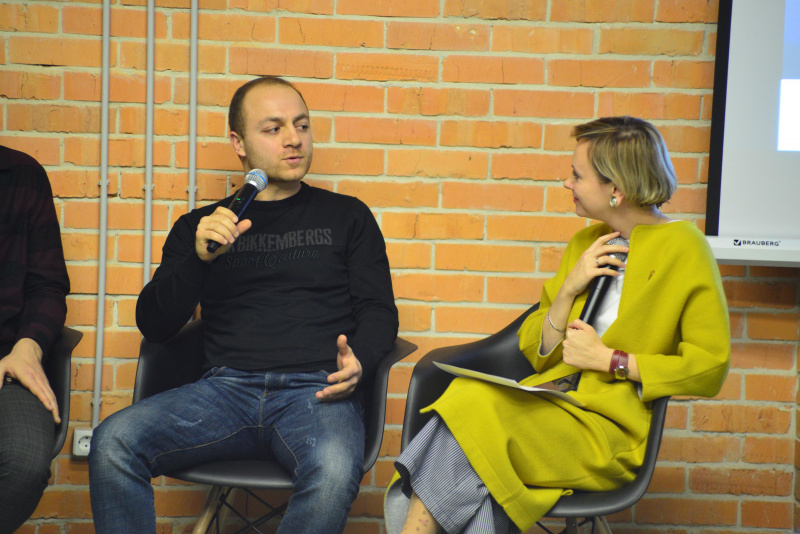 Colored buildings
Artur Artyunyan also noted that the Bilbao Effect could be achieved by renovating old buildings. According to him, even undistinguished Khrushchev-era apartment buildings can become places attracting tourists, if you work on their facades.
– I have an example. I painted the facade of my studio (34 Koltsovskaya Street) in black, made a dome over the entrance. People come to the building to take photos. It turned out to be an art object. Now I have an idea to paint the whole house where the workshop is located (it's an ordinary five-storey residential building with commercial organizations on the first floor) in different colors, why not to repaint the balconies as well. We will get an interesting color effect. However, it is only a project yet. I plan to coordinate it with the city authorities, said the architect. – I think it would be a good idea to brace this idea. We have many panels, mostly grey ones. If we create a trend for their renovation with minimal methods – to repaint them, make interesting drawings, the districts will stand out. This will be Bilbao. People will see interesting scenarios.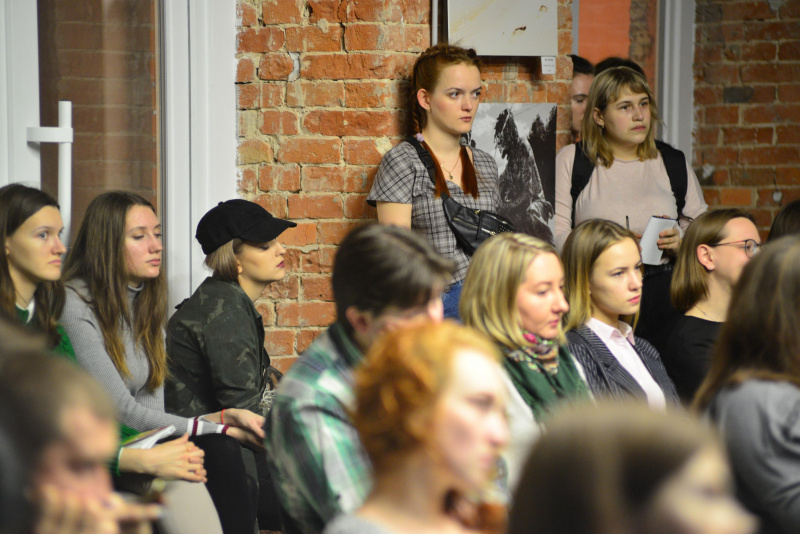 Nuclear Power Plant
The discussers stressed that the Bilbao Effect could be created by the renovation of dilapidated buildings. For example, the building of the abandoned Heat Supply Nuclear Plant, which is located near Shilovo (VHSNP). This example was given by Alexander Maslennikov, Director of 5sgroup development organization. He noted that the idea lied on the surface, but no one had taken up this project so far. According to Alexander Maslennikov, there could be a modern art center there.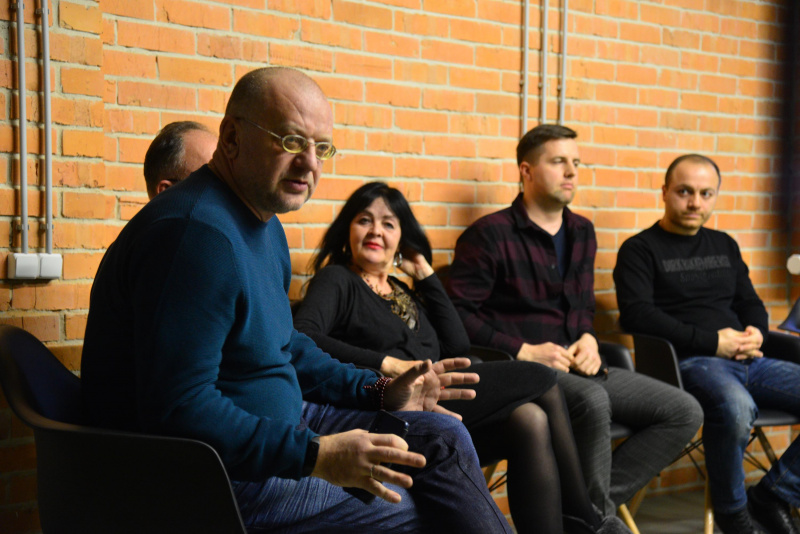 What objects under construction could become icons
Alexander Maslennikov noted that the project of architect Anton Skupchenko (Voronezh Architectural Bureau Studio-22), Animation House, which will appear on Kukolkina Street, claims to be unique. It was selected by competition.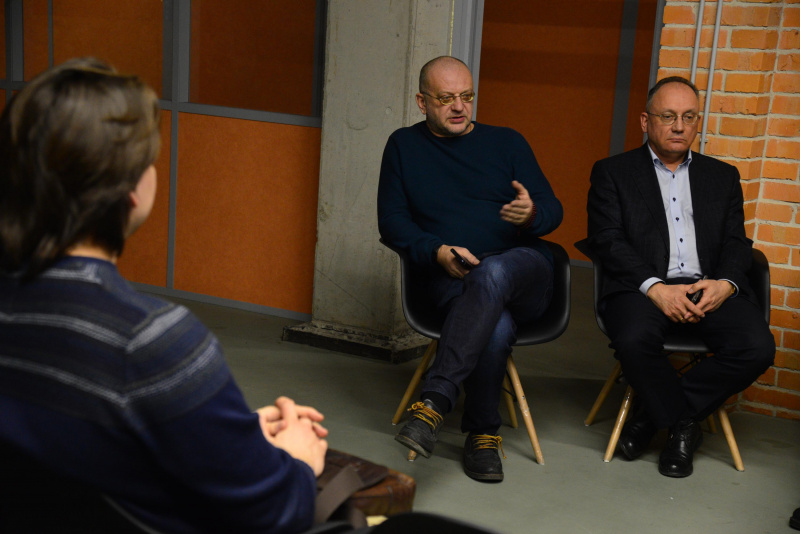 However, Vladimir Astanin did not agree with this point of view. According to him, the project is interesting, but it will not become an icon.
– I would make a really explosive architecture in this spot of the city, where there is nothing that would limit the authors, which would completely out of the context, explained Vladimir Astanin.
In addition, Alexander Maslyannikov said that the Modern Art Center was being designed. He did not reveal any details, as the initiative was private, it had not been announced yet, but hopes for this project were high.
Why does Voronezh still have no iconic objects?
Vladimir Astanin, Chairman of the Union of Constructors of the Voronezh Region:
– I believe that the Bilbao Effect is not our story so far. Let's compare it with Barcelona. Many people go there to see Antonio Gaudi's architecture. I admire him myself. But I admire Guell even more, who was the commissioner of the majority of the works. What a commissioner does one have to be to allow an architect to bring such ideas to life? There would be no Gaudi without Guell. Commissioners are the main problem stopping us from the Bilbao Effect. Their level does not meet the requirements. I can't say that our commissioners are totally dark. There is progress – in recent years we have seen great changes in housing construction. But it takes commissioners decades to open up and afford something like the theater in Sydney. Today we have a different trend in design – everything has to be done as fast and cheap as possible.
Anton Skupchenko, architect of Studio-22:
– The owner of the land or the developer often prepares such a design assignment that the architect only has to decorate a huge box. Of course, there is no architecture there. It is not the developer who should prepare the design assignment, but the city. It is the city that needs to dictate the terms. If the object is located in the city center, it should become a highly competitive environment for architects. Such projects should be implemented with the help of architectural competitions. If a symbolic object appears, for example, on the embankment, all its nuances should be inscribed in the existing architectural environment. I think it is wrong not to take into account the surrounding development.
Olga Rudeva, local historian:
– We can't seriously discuss the appearance of new buildings in the city center that could become icons – there is simply no place for them. Of course, the Khrushchev-era houses could be removed from the city centre in order to vacate the sites, but this is not a question so far. And what about the private housing? We have a close proximity of estate development and the business center. When I hear that it is necessary to remove dilapidated housing from the center, I always smile – there are more modern cottages in our Voronezh "bottoms" than dilapidated housing.
Alexander Maslennikov, Director of 5sgroup development organization:
– Architecture is what makes money. All of Bilbao's facilities are also likely to make a profit. But the question is what a potential investor is offered today? If there is a financially attractive, unusual idea that fits into the law, there will be money for it. However, there are no such ideas so far.
Semyon Hariton, Deputy General Director of Instep construction company:
– The Bilbao Effect is a great example of PR. However, the money should not be private. Do not expect anything from private investors. The "commissioner" and the "social procurement" have the same root. However, we will grow up to social procurement orders for several generations. Young people are attracted only by commercial objects so far – they spend their time in "Chizhov Gallery", "Moskovsky Prospekt" and "Grad".