Young designers presented about 100 collections of clothing at the XIV Season of International Festival of Design, Fashion and Crafts "Gubernia Style" in Voronezh May 20-22. The "RIA Voronezh" columnist has chosen the most obvious trends set by participants from Russia and abroad.
A la Russe
Folk theme was represented in all possible manifestations - from folk costume elements the way they are to modern interpretations. Shirts with traditional embroidery and ornament, fur hats and coats, Pavlovoposad scarves and prints like Ulyana Sergeenko's ones. Folk art is timeless.
Military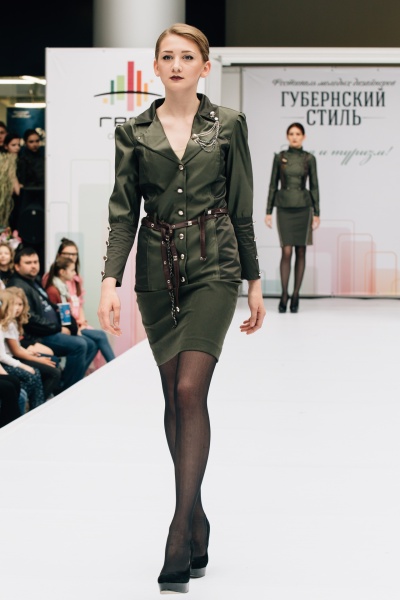 The designers also expressed the patriotic sentiment in obvious references to the wartime. Both men and women collections had a lot of dress-up jackets and coats with shoulder knots, peg trousers, khaki greatcoats. Despite the fact that the designers virtually used all the elements of uniforms, the clothes are quite wearable and do not look decorative.
Minimalism
Simple shapes and textures, quite colors and monochrome do not seem stale despite the poor armory of the collection. The designers diluted them with asymmetrical cut, concise ornaments and multiple layers.
Avant-Garde
The designers also paid attention to the visual heritage of the XX century. Saturated contrasting colors, geometric shapes in the ornaments and accessories, graphic lines and silhouettes were noticed not only in individual models, but evolved into the whole collections. Experimental innovative spirit of avant-garde found itself in a blend of materials - the designers boldly mixed neoprene with fur and linen with polyester.
Pastel
Powdery pink, warm gray, body beige, mint – the subtle shades in combination with vapory ruffles and soft knits and silk, are like a dedication to a girl's dreams.
Prints and applications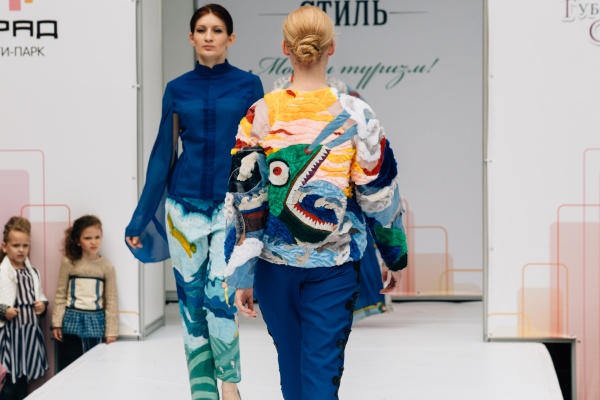 Patches of various sizes and shapes have been presented at the world's runways during the latest seasons and they were also not neglected by the designers of Gubernia Style". Voluminous and flat applications with inscriptions and without them, colored and black and white. These huge amount of patches was diluted only with themed prints.
RIA "Voronezh" note for information
The Final of the International Festival of Design, Fashion and Crafts "Gubernia Style" has been held in Voronezh for more than 10 years. In 2016, the professional forum supported the theme of domestic tourism. The winner of the XIV Season was 19-year-old student from Smolensk Alexey Mikhailov with his collection "Military-R". The participants who took the first, the second and the third places in categories Streetstyle, Business Idea, Ethnostyle, De-luxe, Creative and Debut received special prizes – the participation in Roma Fashion Week, an opportunity to launch their collections into production, a training at Fashion House SLAVA ZAITSEV. The festival participants were given advice on the creation of collections by stylist of "Modny Prigovor" TV Show Anastasia Kondakova and designer, the winner of "Gubernia Style 2009" Anastasia Barsukova. The winners of the festival were awarded by the festival producer Nikolay Sapelkin, President of "Gubernia Style" Yekaterina Rebezha and famous fashion designer Vyacheslav Zaitsev.