The Voronezh Airport plans to launch regular direct flights to Georgia, Kazakhstan, Tajikistan and Azerbaijan in 2019. Direct flights will connect Voronezh with Tbilisi, Aktau, Dushanbe and Baku, said Alexander Belevich, the airport's General Director, at the international business forum "The Air Gate of the Black Earth Region – a Platform for Developing Your Business" on Thursday, February 14.
In 2020, the management of the Voronezh Airport is going to launch regular flights to Riga and Dubai. Charter flights during the tourist season will fly from Voronezh to Vietnam, Greece, Egypt, Spain, India, Turkey, Thailand and Tunisia.
Business opportunities at the site of the International Airport Voronezh, the development of tourism, the experience of expanding regional airports, and international cooperation were discussed at the business forum.
– The first international forum dedicated to air travel is a landmark event for the region. More than 700 people, representatives of seven states, officially registered at the forum. Before the beginning of the tourist season, it is important for all of us to "check the clock," said Deputy Chairman of the Voronezh Region Government Artem Verkhovtsev at the opening of the forum.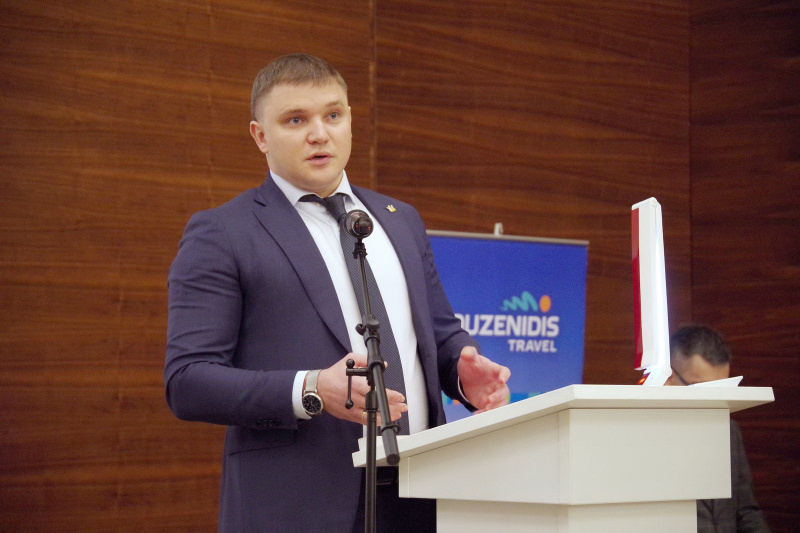 Addressing the forum participants, Governor Alexander Gusev called improving air transportation quality one of the strategic objectives of the Voronezh Region Government and promised to provide the International Airport Voronezh all-round support in new projects related to the traffic geography expansion.