Deputy Minister of Construction, Housing and Utilities of the Russian Frderation Nikita Stasishin suggested reducing the number of storeys in affordable housing in Voronezh. The transition to lower-storey housing construction will make new buildings more comfortable for the citizens, Stasishin noted at a meeting with Governor Alexey Gordeyev on Wednesday, March 23.
According to the Deputy Minister, the Voronezh Region is one of the few regions that have shown the dynamics of increasing the housing commissioning volume in the last three years. In 2016, 1.6 million square meters of housing were commissioned in the region. At the same time, Nikita Stasishin noted that the large number of new high-rise buildings might lead to the housing demand problem.
- The projects that are not higher than 6-7 floors and sometimes 4-5 floors are more in demand than panel skyscrapers. If we want to stimulate the demand, we need to make affordable housing comfortable, the Deputy Minister explained.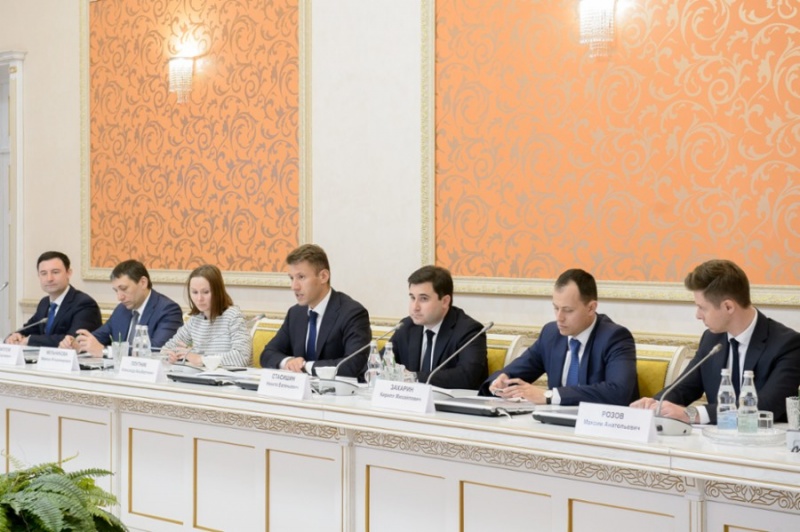 Photo – The Press Center of the Voronezh Region Government 
It is important not to allow the appearance of problem objects and cheated investors, Stasishin stressed.
Governor Alexey Gordeyev agreed with the Deputy Minister's recommendations.
- Today, the Ministry of Construction gave good recommendations related to avoiding high-rise construction. It's time to finish with these "anthills" and move on to the affordable and at the same time comfortable housing with smaller number of storeys. I think the city has already "matured" for this, and we will certainly take into account these recommendations, the head of the region said.
Following the results of the meeting, also attended by Housing Mortgage Lending Agency (HMLA) Director Alexander Plutnik, the Voronezh Region Government and HMLA signed an agreement. The parties intend to expand the cooperation within the framework of Federal Law "On Housing Construction Promotion." The purpose of the agreement is the creation of safe and favorable living conditions in the Voronezh Region.
Photo – The Press Center of the Voronezh Region Government 
HMLA previously transferred the region four plots of land with a total area of 62 hectares from the Federal Property for housing construction. The total area of the designed housing on these land plots is 819 thousand square meters. The constructors have already put into operation 518 thousand square meters. According to HMLA Analytical Center, the Voronezh Region is one of the leaders in terms of housing commissioning per person per year.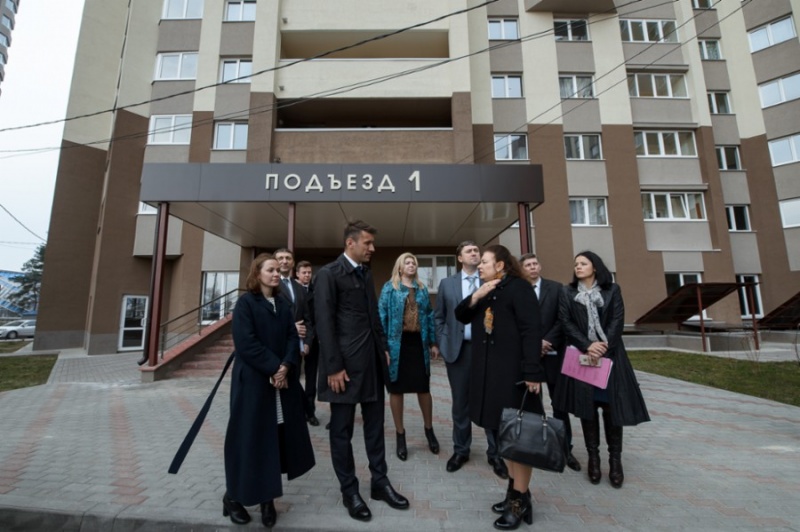 Photo – The Press Center of the Voronezh Region Government 
Before the meeting with the head of the region, the delegation of the Ministry of Construction, Housing and Utilities and HMLA representatives visited the "teacher's house" on Moskovsky Prospekt, got acquainted with the construction of "Moskovsky Kvartal" Residential Complex in Northern Microdistrict, visited the Exhibition Center of the Voronezh State Agricultural University, Sovetskaya and Admiralty squares of the city.